Quidditch through the ages
di J.K.Rowling
If you have ever asked yourself where the Golden Snitch came from, how the Bludgers came into existence or why the Wigtown Wanderers have pictures of meat cleavers on their robes, you need Quidditch Through the Ages. This edition is a copy of the volume in Hogwarts School Library, where it is consulted by young Quidditch fans on an almost daily basis.
Acquista su Amazon.it
Acquista su ibs.it
---
Commenti (1)
10/10/2012 - Stefania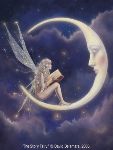 Divertente e interessante libro che spiega le origini del Quidditch e la sua evoluzione nel tempo. La fantasia della Rowling non ha mai fine!